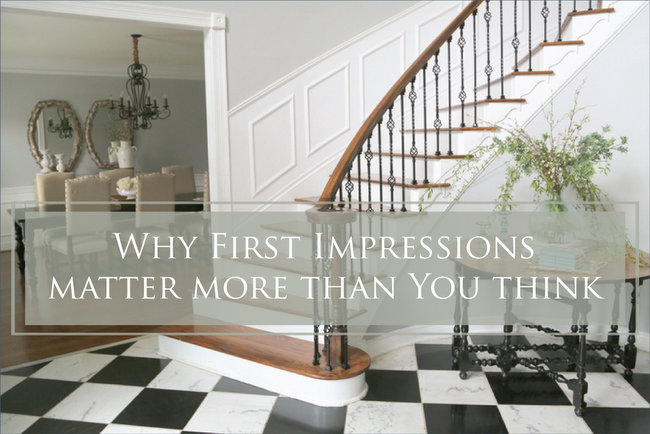 A huge shout out to my incredibly talented friend and colleague, Kristie Barnett, world-renowned Decorologist and her class of home stagers. They recently transformed our clients Brentwood home as we help them prepare for market. With her permission, I graciously share her blog post which touches on a very key point— first impressions:
First impressions in home staging – you may not realize just HOW important they truly are. How much do you really know about the impact of the first impression on homebuyer decision-making?
First of all, it's important to understand that the "decision" to like or dislike a visual stimulus is not truly a decision.
It is a purely visceral response that is felt rather than thought. This first impression judgment is now believed to occur within 50 milliseconds. Immediate judgment occurs at a subconscious level before the brain has had time to evaluate the stimulus at a cognitive level! So no matter what your must-have checklist says when you are searching for a new home, you are likely to be swayed one way or the other by the first impression effect. It's a lot like "love at first sight," and it can be tough to shake! [Read more…]