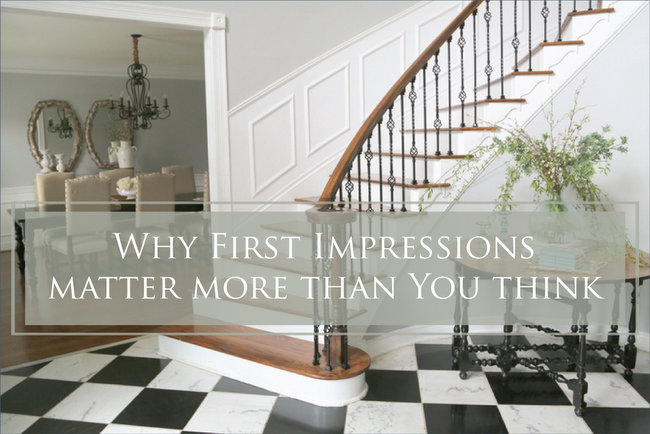 A huge shout out to my incredibly talented friend and colleague, Kristie Barnett, world-renowned Decorologist and her class of home stagers. They recently transformed our clients Brentwood home as we help them prepare for market. With her permission, I graciously share her blog post which touches on a very key point— first impressions:
First impressions in home staging – you may not realize just HOW important they truly are. How much do you really know about the impact of the first impression on homebuyer decision-making?
First of all, it's important to understand that the "decision" to like or dislike a visual stimulus is not truly a decision.
It is a purely visceral response that is felt rather than thought. This first impression judgment is now believed to occur within 50 milliseconds. Immediate judgment occurs at a subconscious level before the brain has had time to evaluate the stimulus at a cognitive level! So no matter what your must-have checklist says when you are searching for a new home, you are likely to be swayed one way or the other by the first impression effect. It's a lot like "love at first sight," and it can be tough to shake!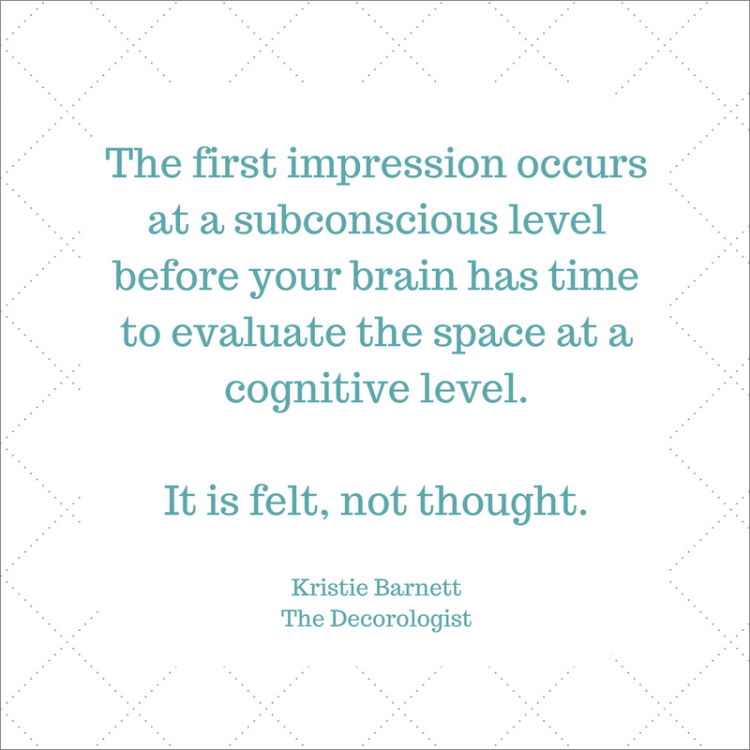 Last week I trained 17 home stagers how to positively impact buyer first impression with psychological staging. My recent EPS™ grads were given this challenge: transform this entry into an irresistible buyer first impression.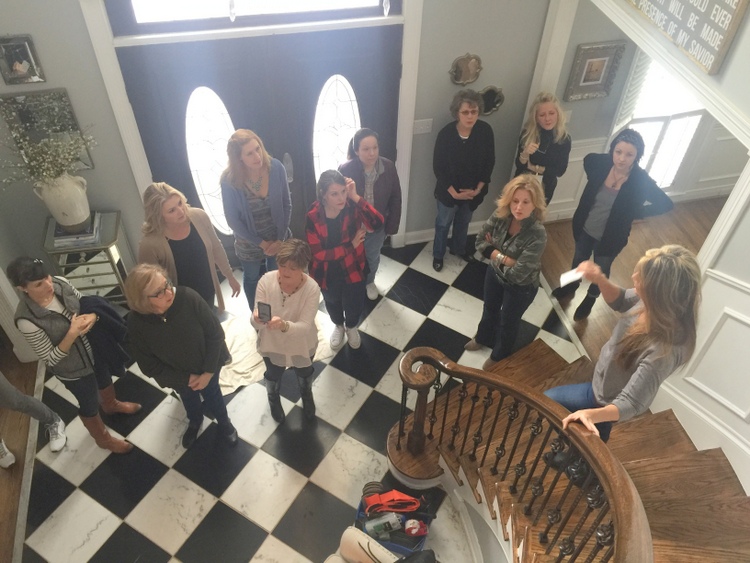 This is what you saw when you enter the front door: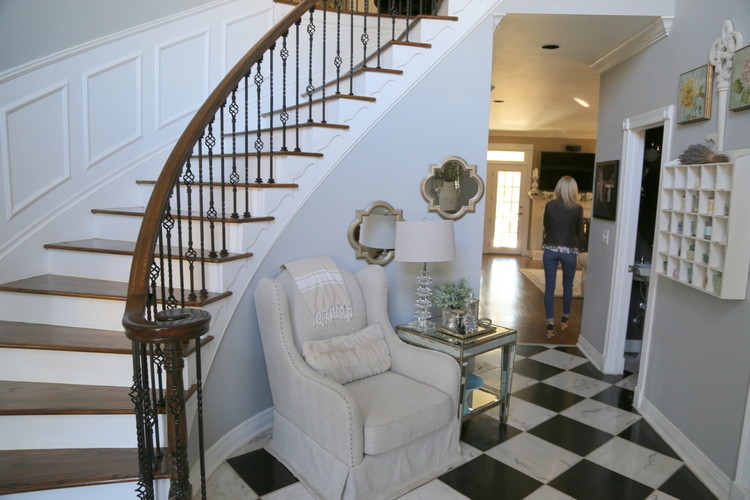 before Psychological Staging™
One of the things I emphasize in my training is how to identify and put the focus on architectural details rather than the decor. You're selling the house, not the furnishings, right? You have to know what to edit, as well as what decor will actually accentuate and draw attention to the architecture.
While touring the home, my stagers found a piece of furniture that could better serve as the focal point in the entry. It works great in the upstairs hall, but psychological staging requires decision-making based on a system of addressing the most important areas of the home FIRST and FOREMOST. The entry takes precedence over any space upstairs. Remember my little speech about the importance of first impressions in home staging? This baby is heading downstairs: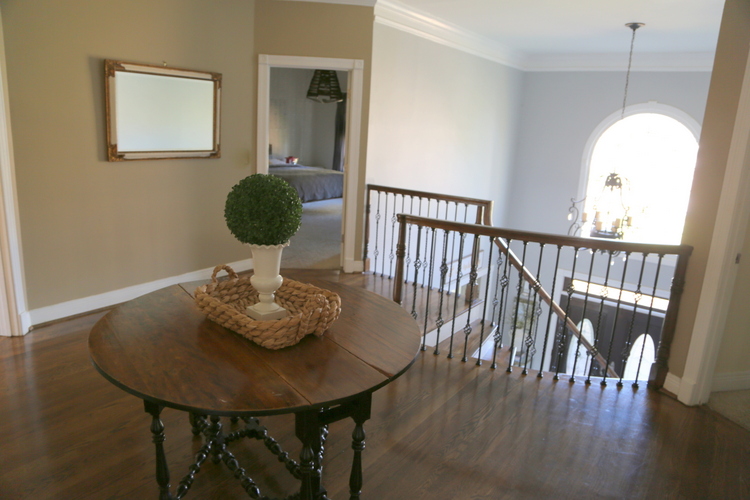 round gateleg table found in upstairs hallway
The table itself will be a better fit for the rounded wall in front of the staircase, but the right accessorizing is also needed to make a great first impression in home staging. And sometimes, you have to be resourceful. One of our grads braved the cold and snowy weather to gather some willow branches from the homeowner's yard.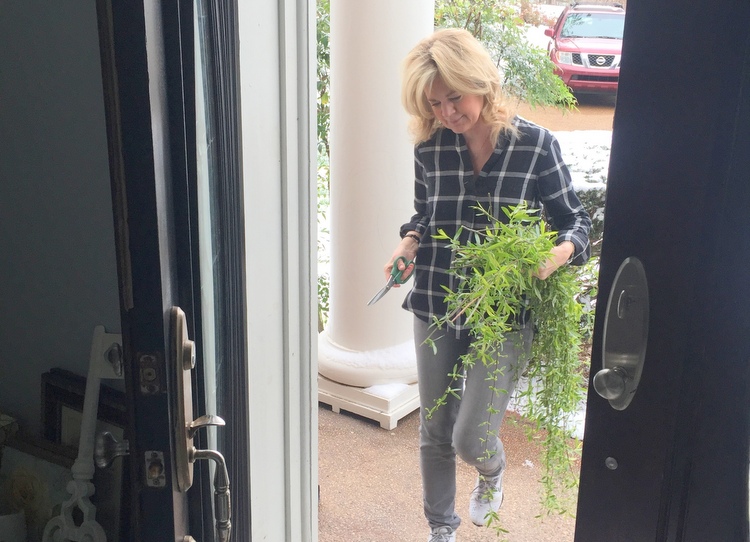 Carol Lindsay of Mint Homes
She and a few of our other EPS stagers set out to create a simple and elegant display that would appeal to any perspective buyer who chose to tour this home.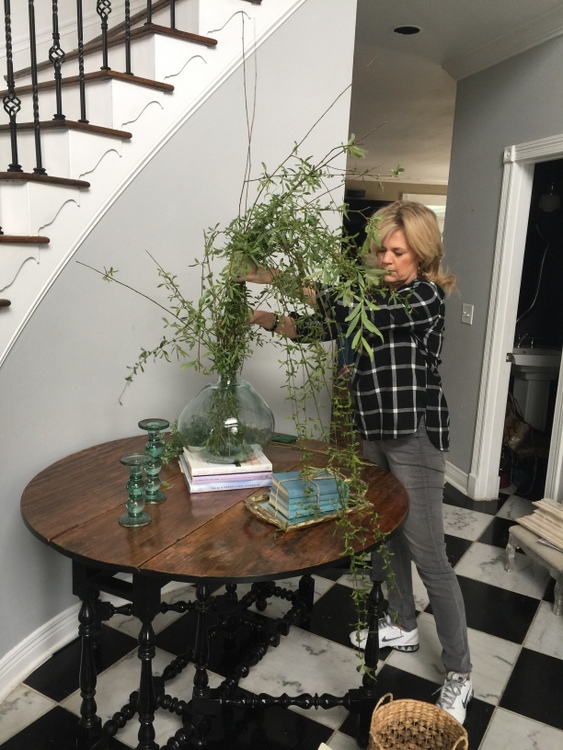 Great first impressions in home staging require photostyling skills. Because guess what? Those online photos are extremely important. Talk about first impressions – if those online photos don't draw you in, you aren't likely to schedule a showing of a property.
Ok, let's take a look at the difference psychological staging can make in this home's entry. Ready for a few before and after shots?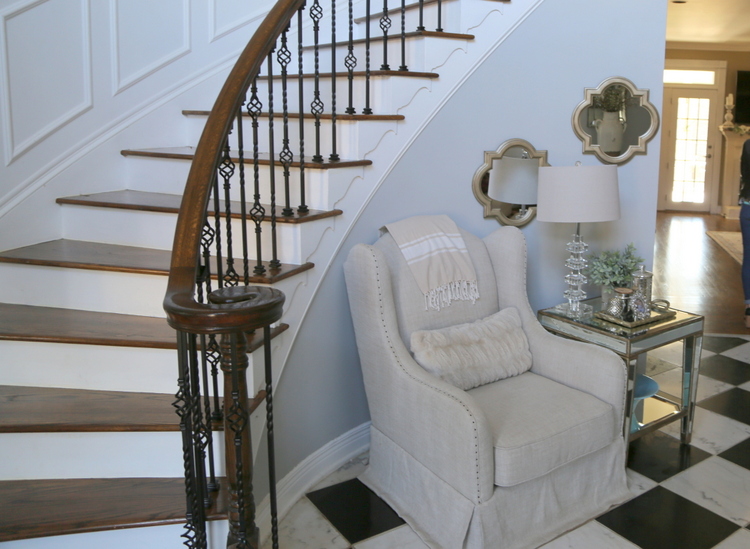 before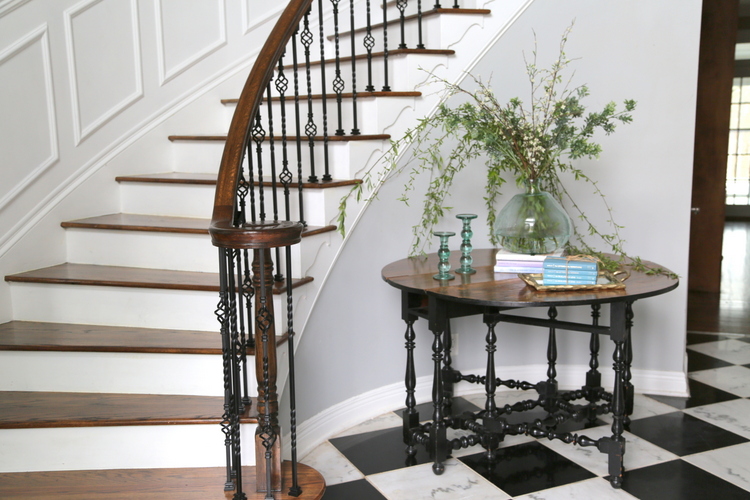 after Psychological Staging™
You may notice a difference in the wall color. That's the difference between a before shot with a cell phone camera and an after shot with a professional camera. Cell phone photos shouldn't be used for online listing photos!
Here's another before shot from the doorway: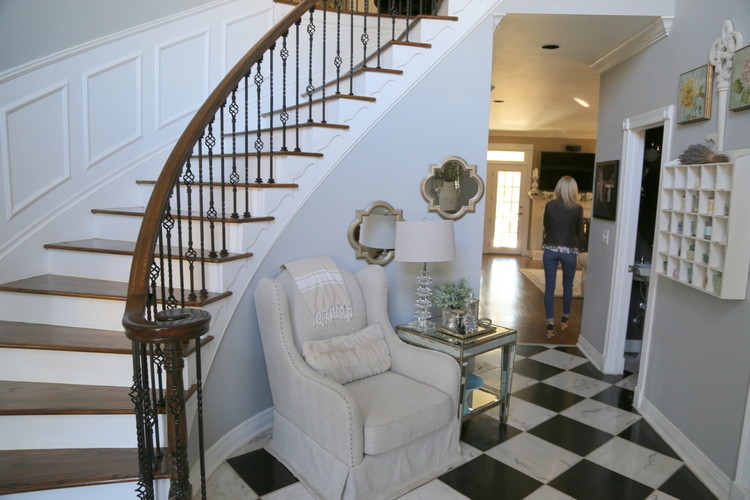 before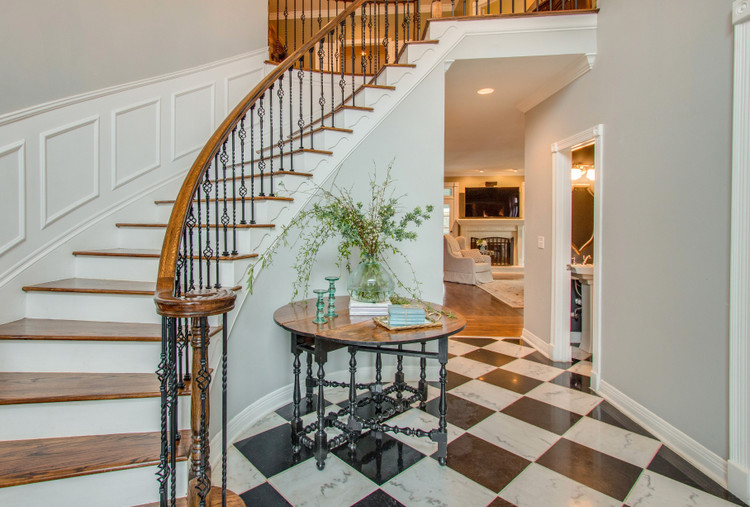 after Psychological Staging™
The dining room is to the left of the staircase and is also visible when you walk into the entry, making it an important part of the first impression.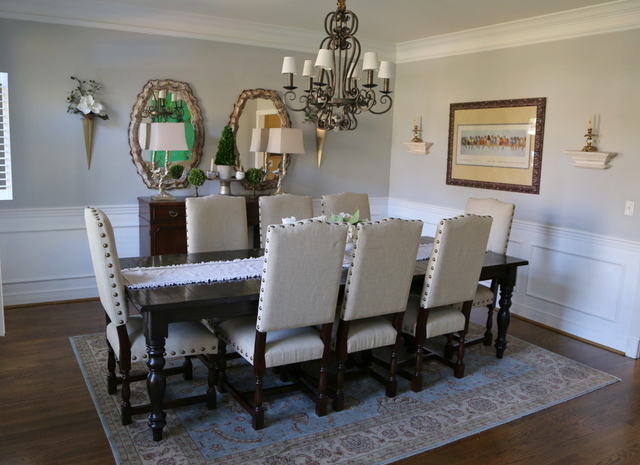 before
Although it is already quite lovely, would you know how to create an even better first impression and put the focus on the architecture rather than the decor? Here's our result: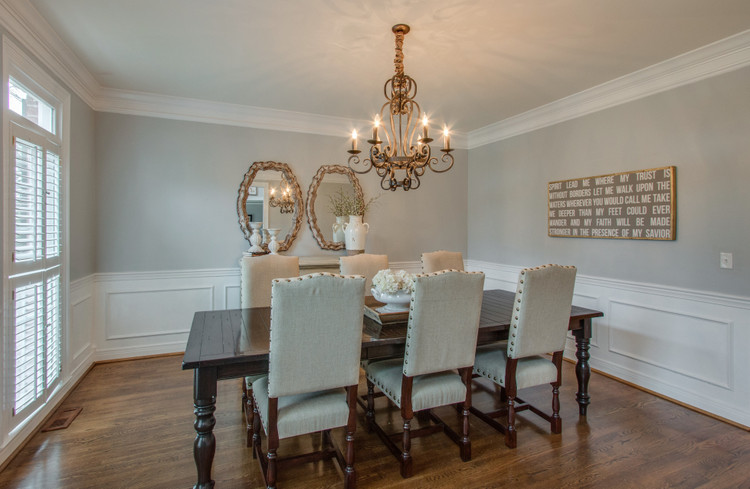 after Psychological Staging™
And from another angle: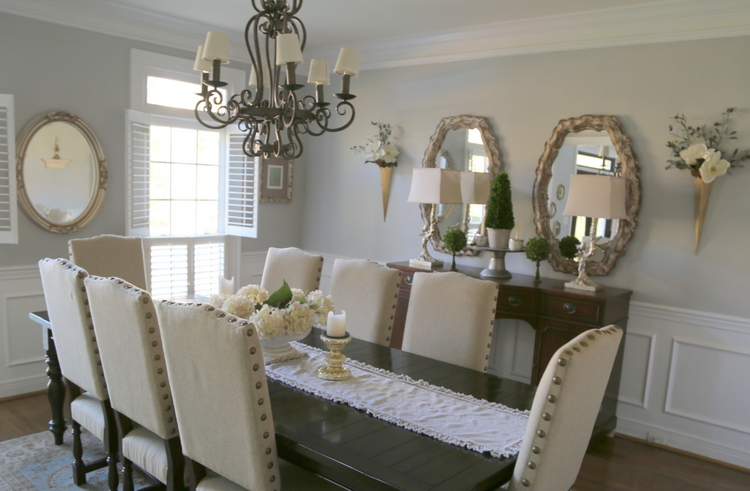 before
Think about what adjectives you might use to describe the photo above. Now think about what adjectives you might use to describe the photo below. Actually verbalizing descriptive adjectives about a space can sometimes help you pinpoint possible first impressions in home staging.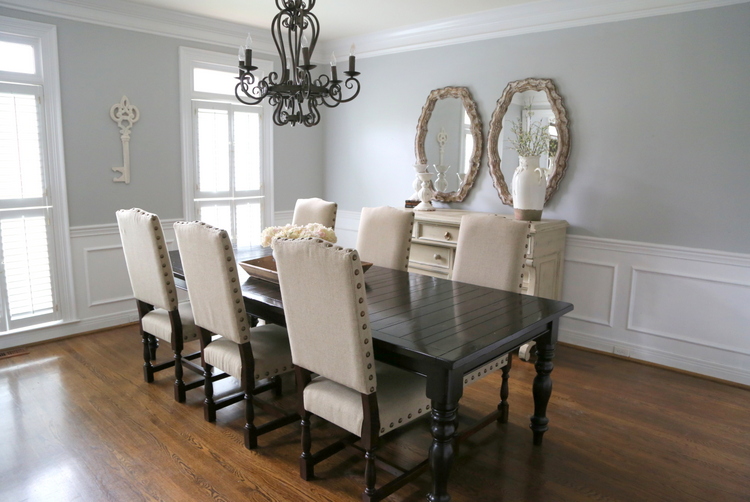 after Psychological Staging™
Now, how's THIS for a first impression?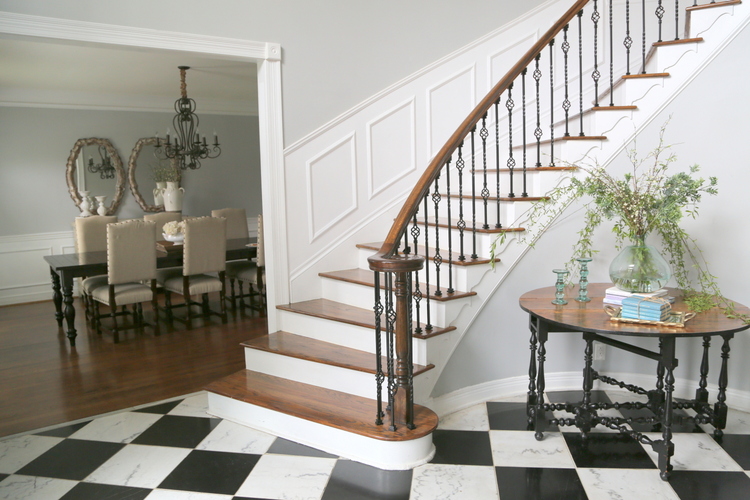 Just one more before and after – this time facing the front doors. Here's the before: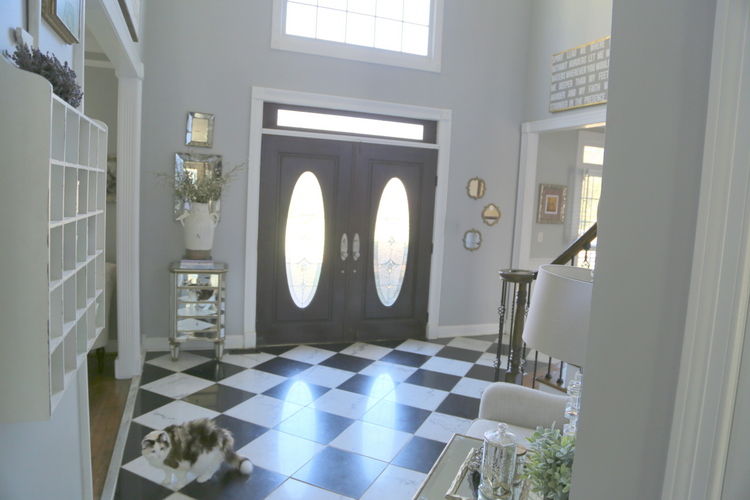 before
I'm pretty sure you not only can see the difference, you can FEEL it: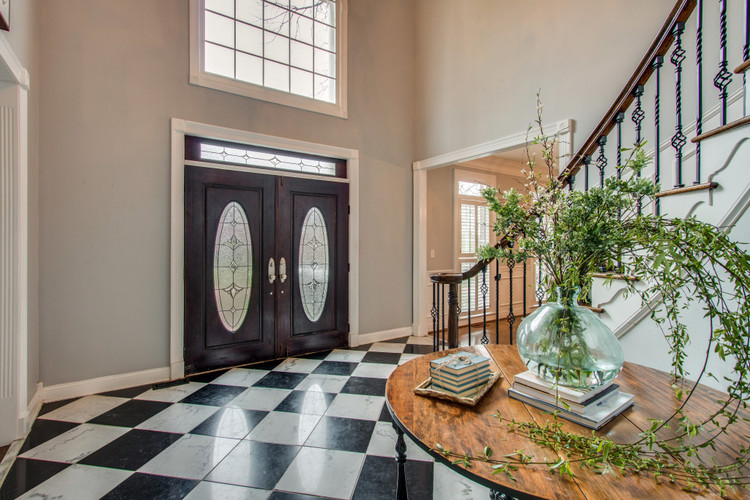 after Psychological Staging™
It happens every time. I spend three days of intense study with a bunch of new people I don't know from Adam, and I drive away Saturday afternoon in bittersweet sadness. While I had one student from the Greater Nashville area, the others came in from a span of Arizona to Florida. I always go home wishing they all lived in my city, because I know we would be great friends! Spending time with like-minded people with the same passion can have that effect on you, and that was certainly the case following my recent Expert Psychological Stager™ course. I just can't say enough good things about this fabulous group of graduates!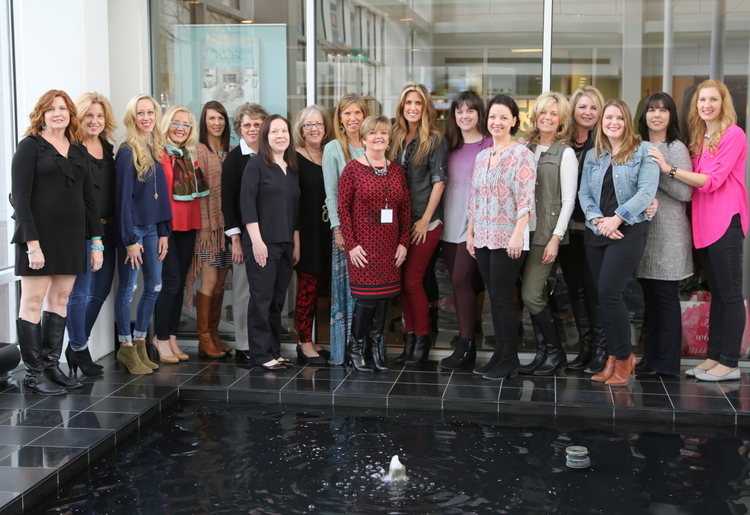 March 2017 EPS™ Graduates
These ladies join an elite group of home stagers from across the country that have earned the Expert Psychological Stager™ designation, which is Real Estate Staging Association® affiliated and approved by the International Association of Home Staging Professionals®. Our next courses are offered June 8-10 and September 14-16. Nailing first impressions in home staging is just one of the many things I will teach you in this course. Sign up soon – spaces are already filling up! Find out more here: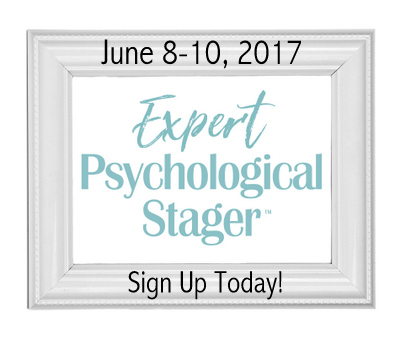 So there you have it. The Allen Team uses Expert Psychological Staging™ to help our clients get top dollar and sell quickly. Yes, it is a magic bullet.
Will Rogers says it best — "You will never get a second chance to make a first impression."